November 25 us crude oil trading strategy: oil prices temporarily traded sideways
Individual
Nov 25,
2021
06:38:02
GMT
Leads:November 25, the United States crude oil almost steady, short-term oil prices are mainly sideways shock, volatility is limited, investors are advised to wait and see.
U.S. crude oil was almost steady on Thursday (Nov. 25), with short-term oil prices mainly trading sideways with limited volatility, suggesting investors wait and see.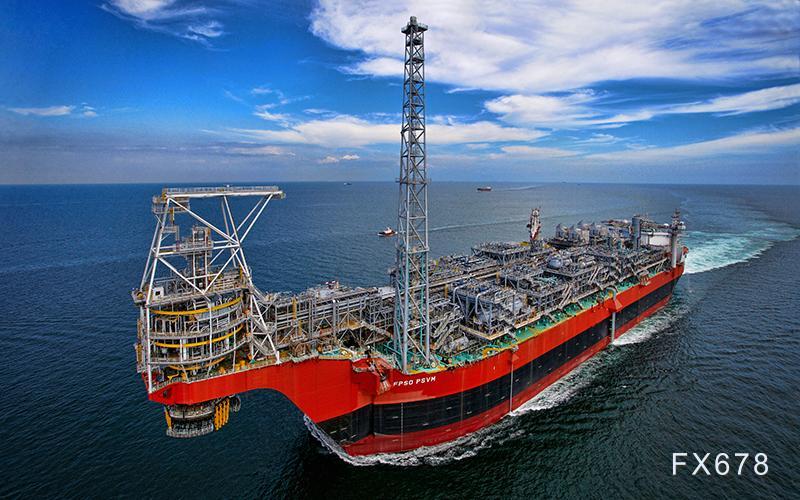 Daily level: Oil prices edged lower on Wednesday and traded sideways in Asia on Thursday, with opportunities on both sides. With oil price volatility likely to be limited during the Thanksgiving holiday, the market is most focused on OPEC+ 's response to Biden's release next week. It will be interesting to see how big oil producers Saudi Arabia and Russia are reportedly considering suspending production, while the United Arab Emirates and Kuwait see no need for a halt. Investors are advised to wait and see, waiting for further fermentation of fundamental news. The 20-day moving average of 80.29 is watched above, with further focus on Oct. 11 high of 82.18 and Nov. 4 high of 83.42. The 5-day moving average of 77.48 is watched below, followed by the Nov 18 low of 76.44 and the Nov 22 low of 74.76.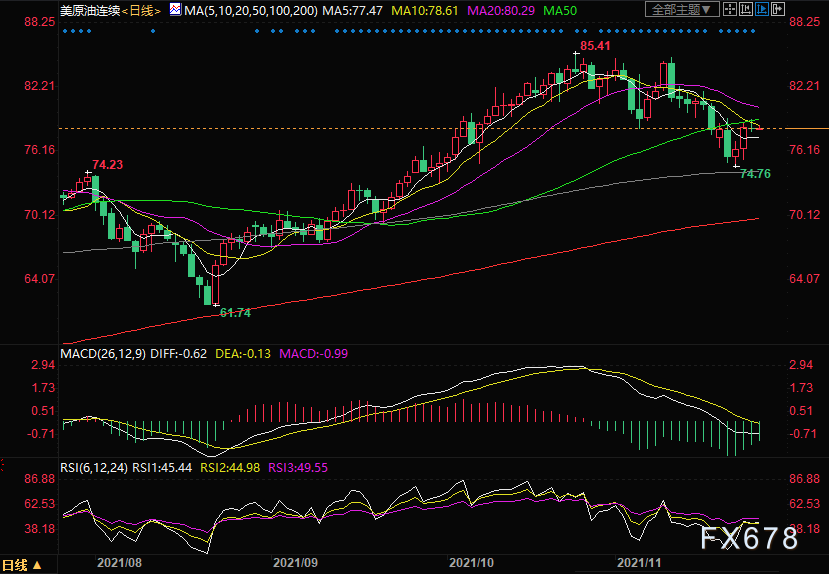 (US crude daily chart) Resistance level: 80.29; 82.18; 83.42 Support level: 77.48; 76.44; 74.76 Short - term operation suggestion: wait and see. U.S. crude was at $78.37 / BBL at 14:35 Beijing time.
[ Disclaimer ] This article only represents the author's own views, and has nothing to do with the website.The website net maintains neutrality in the statement and opinion judgment of the article, does not provide any express or implied warranty for the accuracy, reliability or completeness of the content contained therein, and does not constitute any investment proposal, and invites the reader for reference only, and assumes all risks and responsibilities by himself.